Roka Bioscience is led by a team of managers experienced
in both the science and business of biological testing.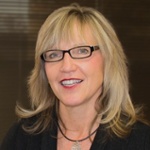 Mary Duseau
President, Chief Executive Officer
Ms. Duseau has served as our president and chief executive officer since January 2017. From February 2015 until January 2017, Ms. Duseau served as our senior vice president and chief commercial officer. From October 2012 until January 2015, Ms. Duseau held various positions at Andor Technology plc ("Andor"), a division of Oxford Instruments plc and leader in the global scientific digital camera market, and since February 2014 has served as Global Sales Director at Andor where she oversaw the company's global sales organization. Prior to joining Andor, Ms. Duseau held various sales and management roles of increasing responsibility with PerkinElmer, Inc. (NYSE: PKI) from 2000 through September 2012, including the position of Vice-President Sales & Marketing, Bio-discovery, from 2008 to September 2012, where she led the sales and marketing of the company's life science tools business. Ms. Duseau received her Bachelor of Science in Biochemistry with a minor in Neuroscience from the University of Massachusetts, Amherst.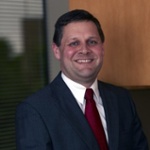 Lars Boesgaard
Vice President / Chief Financial Officer
Mr. Boesgaard joined Roka Bioscience in October 2009. Lars has more than 16 years' experience in financial management, obtained primarily in the life sciences industries. Before joining Roka, Mr. Boesgaard was Vice President of Finance at Insulet Corporation from 2007 to 2009. From 2004 to 2007, Mr. Boesgaard served as Sr. Director of Financial Services for Alexion Pharmaceuticals, Inc. Mr. Boesgaard began his career holding various finance positions at Novo Nordisk A/S in Denmark and Japan. Mr. Boesgaard earned a BS in business administration from Copenhagen Business School and an MBA from the Richard Ivey School of Business at Western University in Ontario, Canada.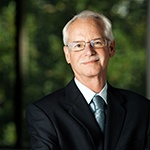 Michael Becker
Chief Scientific Officer
Dr. Becker joined Roka Bioscience as Vice President of Assay Research and Development in September 2009. Before joining Roka, Mick worked 16 years at Gen-Probe, Inc. (now Hologic) in the Research Department where he invented a number of key core technologies including 2'methoxy modified primers and probes, specific target capture, nonspecific wobble target capture, smart capture probes and primers, molecular torches, real-time TMA, background reduction technology, and universal alkaline lysis. Mick has published over 100 papers and patents including over 40 issued US patents. Before joining Gen-Probe Mick was an Associate Professor in the Institute of Biosciences and Technology at Texas A&M University, an Assistant Professor in the Department of Biological Sciences at the University of Pittsburgh and an Anna Fuller Postdoctoral Fellow at Harvard with James C. Wang. Mick received his Ph.D. in Chemistry from Caltech in 1981 under Peter B. Dervan.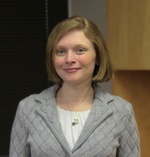 Erin Dreyling
Vice President of Commercial Support
Dr. Dreyling joined Roka Bioscience in November 2011 assuming increasing responsibility for the company's regulatory, scientific affairs, and technical support functions.   Dr. Dreyling has over ten years of experience working in food safety. Prior to joining Roka, she worked at the USDA Food Safety and Inspection Service as Director of the Data Analysis & Integration Group. While at USDA FSIS, Dr. Dreyling's team was responsible for utilizing Agency data to develop data driven performance measures, sampling programs, and inspection activities. Dr. Dreyling holds a Doctoral degree in Public Health from the Johns Hopkins University Bloomberg School of Public Health and a Bachelor's degree in Biology and Psychology from Wellesley College.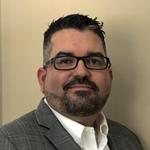 Kevin Giroux
Vice President of Sales and Marketing
Kevin Giroux joined Roka Bioscience in September of 2015 as Senior Director of Sales. He was recently promoted to Vice President of Sales and Marketing.
Kevin is a highly motivated, results oriented sales executive with over 15 years of leadership and sales management in Life & Analytical Sciences with valuable grouping of cross-functional skills and a track record of transforming corporate goals into reality. Kevin has demonstrated success in promoting out of the box thinking, coordinating multiple efforts in the international arena, and achieving results that motivate and inspire teams. He is recognized for superior execution, winning sales performance, passionate teamwork and leading professionals to achieve personal growth and success.
Prior to joining Roka, Kevin hold various Sales Leadership roles at companies such as Clontech, Andor Technology, Perkin Elmer and ESA Biosciences.
Kevin served 6 years in the US Army and earned his BA degree from Fitchburg State University in Massachusetts.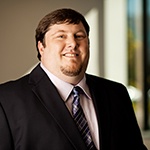 David R. Patterson
Vice President of Manufacturing Operations
Mr. Patterson joined Roka Bioscience as Vice President of Operations in September 2009. He has 18 years of experience in a variety of roles in the biotechnology field. Prior to joining Roka Bioscience, Mr. Patterson served as the Associate Director of Process Transfer at Gen-Probe, Inc. (now Hologic) responsible for scaling up, transferring, and launching assays, most notably the Procleix West Nile Virus and Ultrio (HIV-1/HCV/HBV) assays marketed by Novartis. Mr. Patterson's 10 year tenure at Gen-Probe also included the following positions: Scientist on the HIV-1/HCV assay development team, Manager of the Process Support group, and Manager of Process Transfer. In addition, Mr. Patterson held various roles over 8 years at Ortho-Clinical Diagnostics, a subsidiary of Johnson & Johnson. He began as a research scientist where he earned patents in real-time PCR, carryover prevention methodology, and detection of HIV-1/HCV. He completed his career at Ortho-Clinical as the Operation's Supervisor of the FDA (CBER) approved manufacturing facility for blood screening tests. Mr. Patterson received his B.S. degree in Biochemistry from the University of California at Riverside.