Because you Need To Know
The environment has changed. It is now more important than ever to have a complete and accurate picture of your environmental pathogen control program. Your pathogen test is the lens used to understand the effectiveness of your controls and mitigations.
Choose a test that gives the highest resolution with a rapid time-to-result, to enable your process to achieve success. 
Environmental Listeria Testing is pathogen testing
Environmental Listeria Testing is important to your business
The Roka environmental Listeria assay was designed specifically for environmental samples with support of the market
Find the hidden threat and protect your operations
If Listeria environmental testing isn't part of your monitoring process, you're not seeing the whole picture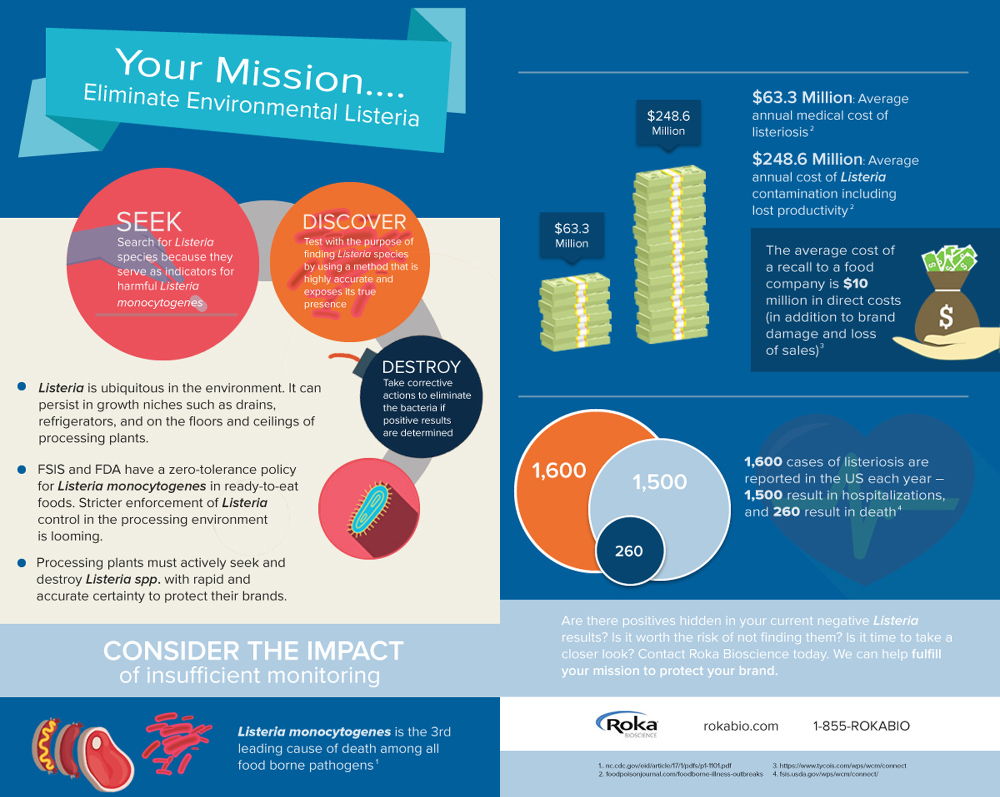 Listeria Environmental Testing and Roka Bioscience Technology
The AOAC certified Atlas Listeria Environmental Detection Assays help pave the way to better operations.